The 1st Open Art Platform
Performance Art Festival
in Beijing, Aug.2000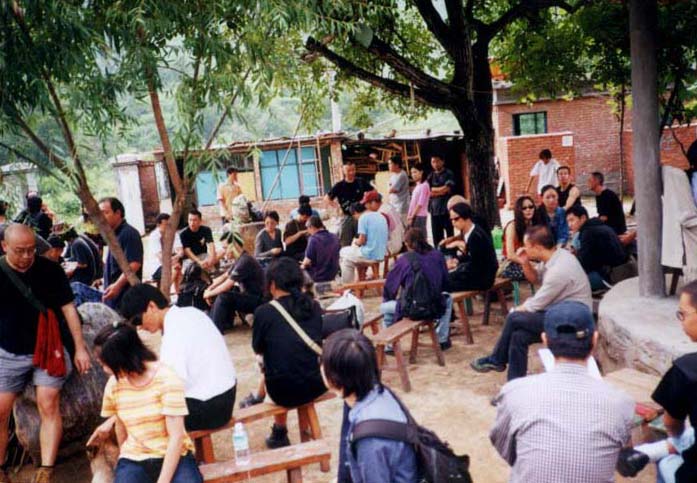 28 August, 2000
West Siduhe village Huairow,Beijing
29 August, 2000
Chaoyang, Beijing

from invitation card
The1st Beijing International Art Exchange (BIAE) is planned by Chinese artists Chen Jin,Zhu Ming and Shu Yang (also art critic).
We feel very honoured to invite Artists from all over the world to take part in our activity in Beijing.
We hope there will be more exchange between the artists in the world and to find more experimental creative art works.
The theme of the1st Beijing International Art Exchange (BIAE) is performance art. It will begin at 28 August, 2000 at a private place in Beijing.
We will provide meals and accommodation. Because of financial problem, we are not able to pay for the traffic and other costs this time.
Chen Jin

Zhu Ming

Shu Yang

<casparshu@hotmail.com>

---
---
28 August, 2000
West Siduhe village Huairow,Beijing

1.Wang Chuyu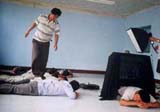 2.Chen Guang


3.Cang Xin

4.Li Wei


5.Liu Jin

---
*INTERMISSION*

After 5 performances above POLICE MEN STOPPED The1st Open Art Platform-Performance Art Festival at16:00 evening.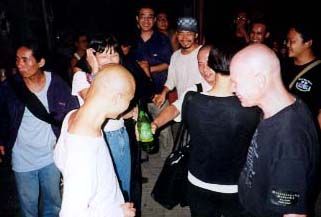 And they called 2 committees (Shu Yang and Zhu Ming) and 2 performers (Liu Jin and his friend) who put off their clothes. So they called all of performer and audience to check their names and social ID No. of China.
For foreign artists and journalist, Passport No. and Visa No. were checked. And They must wrote down who inform BIAE 2000 or so in front of police men. After about 3 hours investigation, The police men arrested our 4 friends. Some one said that they will stay 2 or 3 days at police station.
But AT LAST fortunately THEY CAME BACK at 23:00 (photo).

---
6.Roi Vaara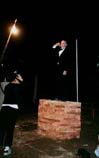 7.Wang Deren

Video Showing
Patty CHANG (USA) 'Fountain'
Kathleen HEARN (Canada) 'Just above My Head'
Roi Vaara (Finland) 'Art and Life' and 2 works
---
---
29 August , 2000
Chaoyang,Beijing

1.Yang Qing

2.Zhu Ming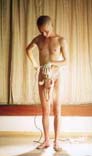 3.Shin-ichi ARAI

4.Chie MUKAI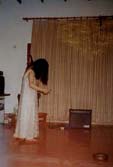 5.Jess To

6.Chen Jin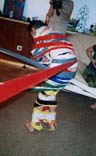 ---
Special thanks
:
Wang Ni

Namiko FUKUMURA+Hiroko SUMITANI

ARAI Shin-ichi
(web master/
zanzi@anet.ne.jp
)
---