June Art Action Live Art + Music
in Hong Kong, China June 2005
3--4 June 2005

TAKEDA Ken-ichi(Japan), Nelson Hiu(Hong Kong), Lenny Kwok(Hong Kong), Jess To(Hong Kong), Chen Wai Fat (Hong Kong)
Collective Free Improvisation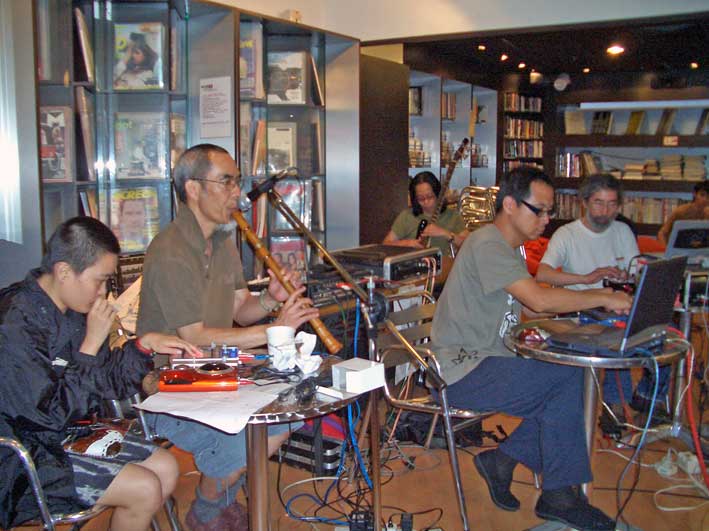 Left to Right
Jess To(Hong Kong), Nelson Hiu(Hong Kong),Lenny Kwok(Hong Kong), Chen Wai Fat (Hong Kong), TAKEDA Ken-ichi(Japan)
Collective Free Improvisation
---
TAKEDA Ken-ichi is a musician, he founded "Study Group" together with Ryuichi SAKAMOTO to perform improvisational music experiment. He has performed extensively in Japan and overseas through Asia-Meets-Asia.

TAKEDA Ken-ichi website (his group "A-MUSIK") http://am.jungle-jp.com/
http://am.jungle-jp.com/scores/index.html Here you can get almost of all his/their music of MP3 file in public domain.
---
---
©ARAIart.jp