Foo Lo Bing Exhibition
-A Documentarian Observation-

17th-29th November 2008
13:00-19:00
gallery mestalla @ Tokyo,Japan
*This is UNofficial site by ARAI Shin-ichi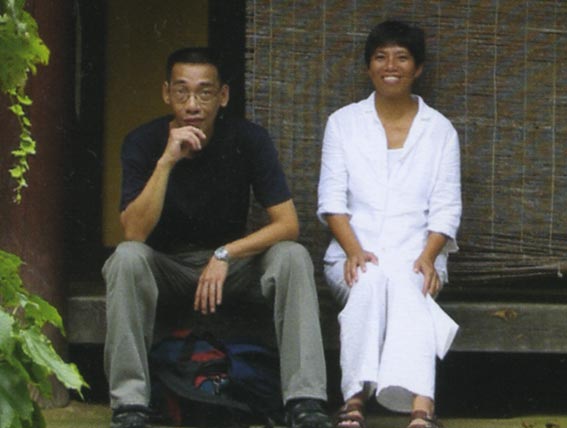 Foo Lo Bing(left) & Mokchai
Tokyo/gallery mestalla
1F Sen-ei Buil 2-3-5 Nishi-Kanda Chiyoda-ku Tokyo
(Metro Jimbocho St.[S06/I10/Z07][Hanzomon line, Toei Shinjuku and Toei Mita line]、JR Suidobashi St.[Sobu line])
[Map]
Tel/+81-3-6666-5500、email/info@gallerymestalla.co.jp

Organizers:gallery mestalla, Visual Action in HK
---
★The Introduction of Foo Lo Bing (Foo Bing Wing)
1st March 1952 - 17th July 2006

He,
Only had a long canine tooth, which was a consequent of work injury when he was a child laborer in 60's. He started losing his teeth when he was 30. His body was bony as he was suffering from Lymphomas,
In the evening of 17th July 2006, he passed away.

In the 70's,
Joined the organization called "70s Bi-Weekly". Influenced by internationalism, he went to Sanrizuka, Japan and supported the Peasants' Movement there(many peasants did not accept to make Narita International Airport on their land. Until now some peasants still stay inside of airport. Because they did not sell their land to Narita International Airport.)

He believed that peasant was the Master of the Land.

He supported
the Independence War of Bangladesh, protested against the suppression of <Beautiful Island Formosa> Magazine in Taiwan; and was against the Vietnamese War.

In Hong Kong, he participated in the movement against capitalism, colonialism, and authoritarianism.
He joined the hunger-strike on anti-inflation issues and when he was arrested, he walked into the police station proudly.

In the end of 70's, he walked out of the social movement and ran a small shop of Chinese Herbs.

In 80's, due to the open-door policy of China, his business was bankrupted.

In 1989, during the Tiananmen Square protests, he supported the movement for democratic reforms in China, He participated in People's Theatre which reflected the social inequality in Hong Kong. He also used the camera and Video as tools, to document as an observer what happened.

As his friend, Lenny, described :
The camcorder becomes the rifle of the documentarian, holding tight, with the dignity of a witness. Determined to stand by, standing by a truth unabstained.

The first photo exhibition called <All Under his Eyes>was held in November of 2007, one year and four months after he passed away.
The first photo album called <Foo Lo Bing - A File Left by an Observer>was published was in July of 2008, two years after he passed away.
(Mokchai/his lifelong partner)

★Foo Lo Bing (Foo Bing Wing)
1952.3.1 Born in Hong Kong
1971 Joined biweekly magazine "70's" in HK as one of the editors of the "Young Workers" Section and involved in social activism against HK colonial government
1975 Influenced by internationalism, he went to Japan to help "Sanrizuka" farmers
1989 Member of People's Theater Group in HK as actor and supported the democracy movement in China
1994 Participated 1st and 2nd Asian People's Theatre Festival as Solo performer
1996 Attended <Aware - Indian People's Theatre Conference> in Orissa, India and has visited India and Bangladesh every year since 1996
1999 Supported Huang Rui's theatre group which performed "June 4th/Your Death" in HK, a Hong Kong-Japan collaboration
2001 Supported Performance Art activities, which were performed by Chinese, Japanese and Korea artists in Hong Kong
2003 Visited South Korea and joined the Gimcheon International Performance Art Festival as a performer
Visited Cuba, Argentina and Bolivia, tracing Che Guevara's footprints.
2004 Visited Bangladesh for film shooting regarding the Chinese people in Bangladesh during the Bangladesh Independence War
2006.7.16 Passed away after suffering from Lymphomas (Cancer)
2007.11 Solo photograph exhibition - at the Hong Kong Arts Centre.
2008 The album book named「Foo Lo Bing-A File Left by an Observer」was published.

---
★Opening Performances
17th November 2008(Mon) from 19:00
Performances and Butoh dance by friends of Foo Lo Bing
Participants
◇Butoh dance
MURONOI Yoko
◇Performances
CHEN Shisen(San Mu)+TAKEI Yoshimichi
Mokchai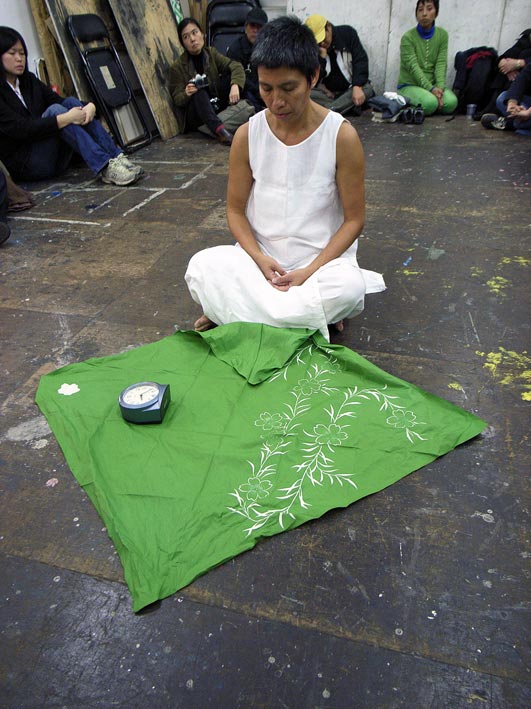 ARAI Shin-ichi+TAKEDA Ken-ichi
TAKAHASHI Fumiko
TANAKA Teruyuki

---
---
「June 4th/Your Death」MURONOI Yoko



「June 4th/Your Death」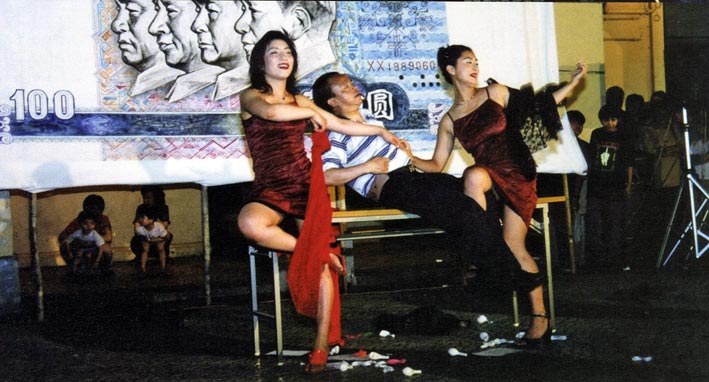 CHEN Shisen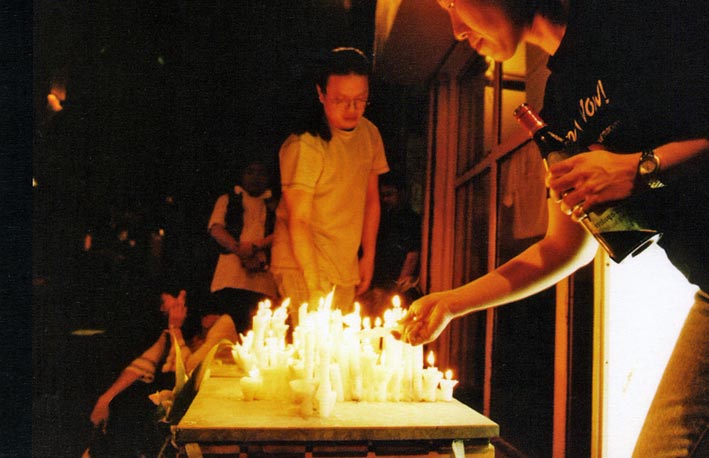 HONG O-bong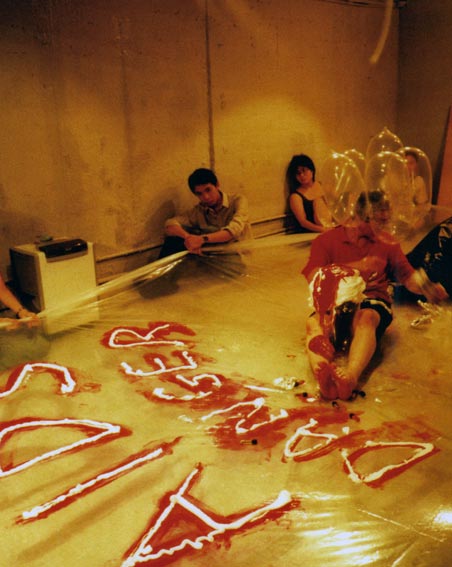 TAKAHASHI Fumiko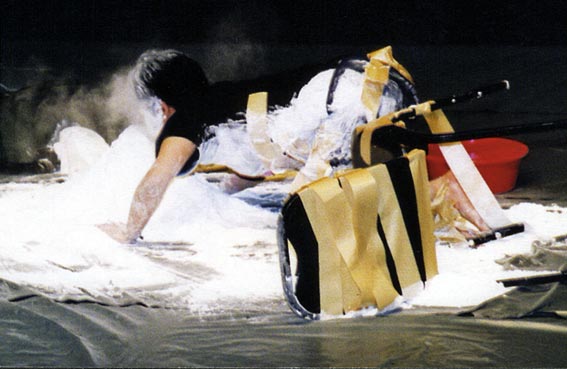 MOK Chiuyu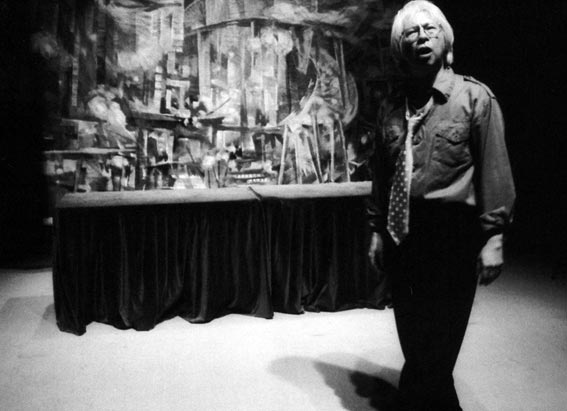 ---
in Bolivia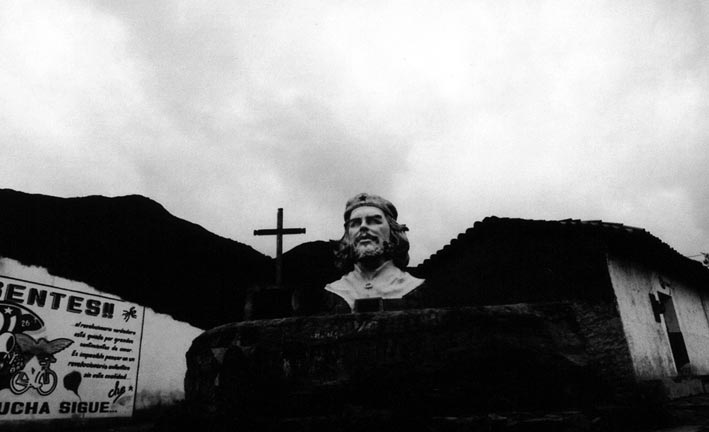 ---
in HK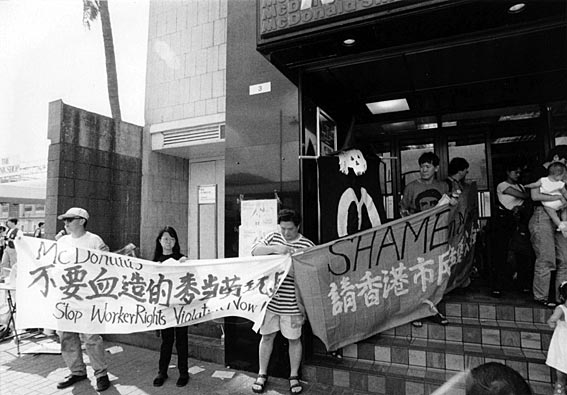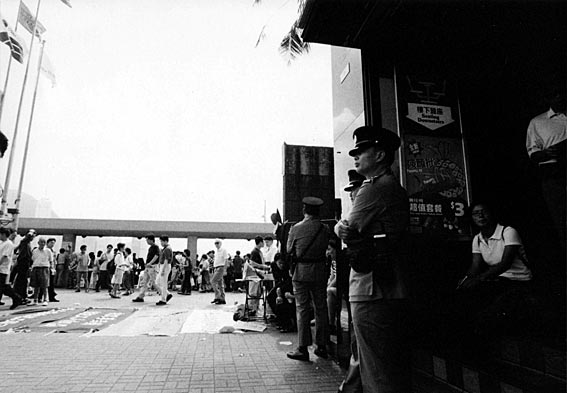 ---
in India and Bangladesh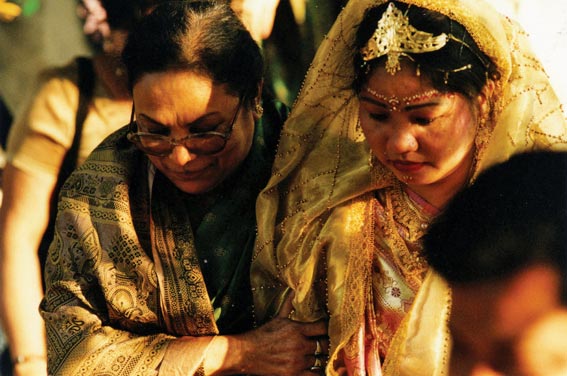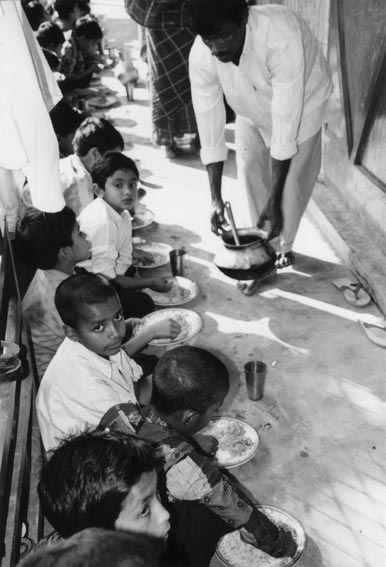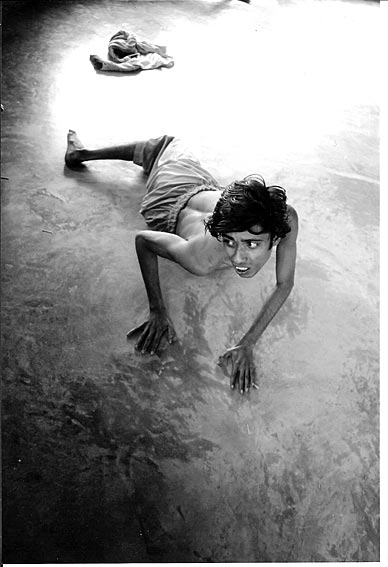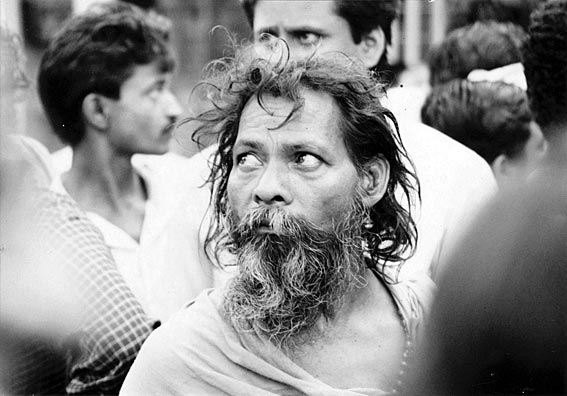 ---
"Black flag and His Smile"
ARAI Shin-ichi

I met Foo Lo Bing at first time on 4th June 2002 when I did my "Happy Japan!'' performance in front of Club 64. Those days we, Japanese artists, TAKAHASHI Fumiko and TANAKA Teruyuki visited HK to do a series of performances curated by San Mu. Lo Bing welcomed us with his smile and free cold beers. And I stayed at Lo Bing's studio in Wanchai. We talked together with translation help from Mokchai and San Mu, and another time using pen and paper. His opinions are always direct and straight for me and,very understandable. And I knew he is an anarchist and went to support the Japanese farmer's struggle against the New Tokyo (Narita) airport in the 1970's Sanrizuka village.

Second time I met him at "HK on the Move" festival in 4th June 2005. Also I stayed in his studio. On 9th June we, Mokchai, San Mu, Lo Bing and I ate dinner together in Wanchai. San Mu and I asked Lo Bing "What does the doctor say about your body?" Lo Bing said, "He said only not so bad. But I think I got serious cancer."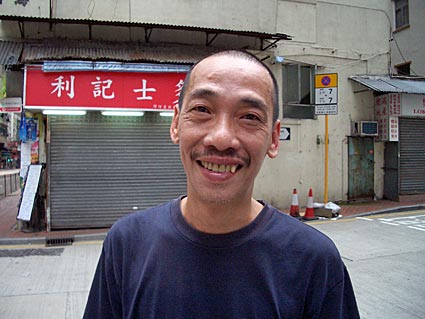 near his studio on 12th June 2005
He and Mokchai looked very serious, So we could not say anything. They needed to rest and we needed to think. San Mu was very sad afterwards and he kicked the guardrail and shouted "Baka-yarou" in Japanese again and again.

Third time I met him in September 2005. I participated in "6th open art festival" in Chengdu. On passing through Hong Kong, He invited us, Jenny, Lee and me to have lunch at his apartment. He cooked seafoods very well but he could not drink and smoke that he enjoyed very much before. And he ached in his back. Jenny massaged him very kindly.

I visited HK to participate in "HK on the Move -The Power of the powerLess" festival in December 2005. But I did not meet him again. I met Mokchai for few minutes because she was very busy to take care of him.

We missed Lo Bing. It is very sad. But I think he lives in our lives. Because his smiles appear right now for me.
27th July 2006
---
=>
Back to ARAI web
ARAI Shin-ichi
(web master/
araiart@live.jp
)

(from 30 Sep. 2008)