FOI3: Future of Imagination 3
in Singapore April 2006
14 April 2006
Lee Wen (Singapore)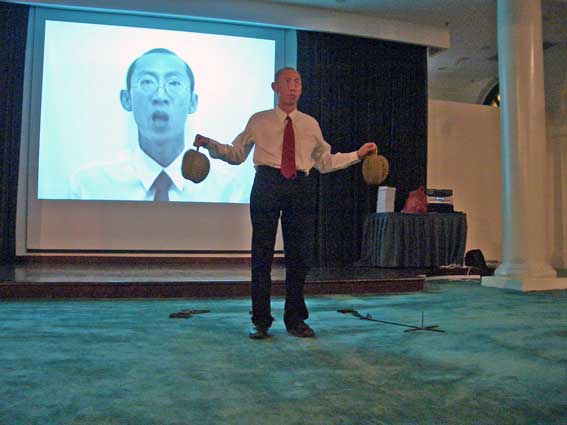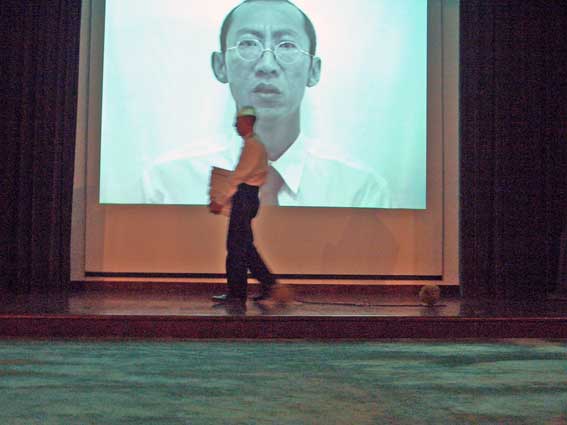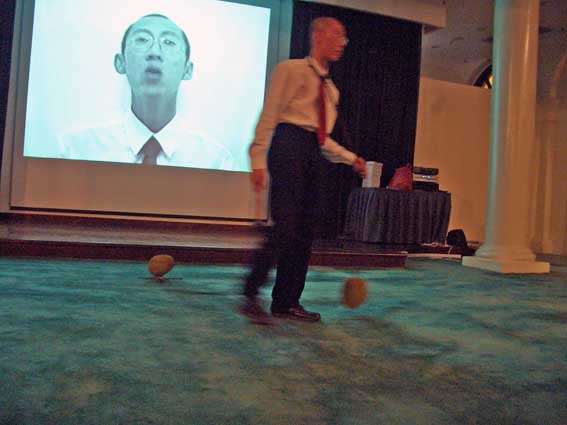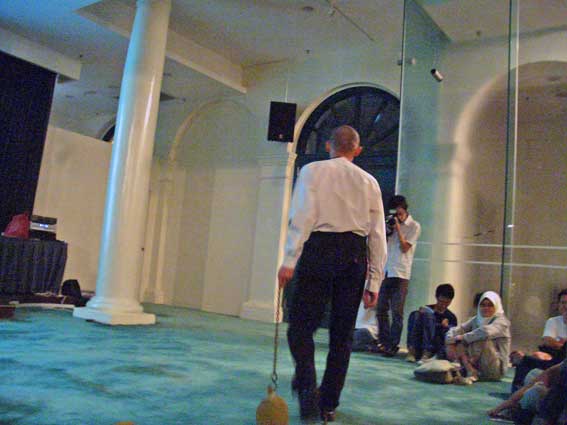 Lee Wen (Singapore)
Lee Wen
b.1957 Singapore

Lee Wen's performances and installations often expose and question the ideologies and value systems of individuals as well as social structures.
His work attempts to combine Southeast Asian contexts with international currents in contemporary art. His early practice was associated with the Artists Village, an alternative art group in Singapore and later forged a more individuated artistic career.
Lee has been represented at the Busan Biennale (2004), the 3rd Asia Pacific Triennial in Brisbane (1999), the Sexta Bienal de La Habana, (1997), the Kwang Ju Biennial (1995), the 4th Asian Art Show, Fukuoka (1994) Sea Art Festival, Busan Biennale (S.Korea, 2004), National Review of Live Art (Scotland, 2004 & 2005). In 2003 Lee initiated, with the support of the Artists Village, "The Future of Imagination", an international performance art event that includes forum, documentation and presentation of performance art in Singapore.
Since 1999 Lee has also worked with Black Market International performance art collective comprising artists from various countries
and cultural backgrounds. Lee was awarded Singapore's Cultural Medallion in 2005.
©FOI 3
---