FOI3: Future of Imagination 3
in Singapore April 2006
13 April 2006
Khairuddin Hori (Singapore)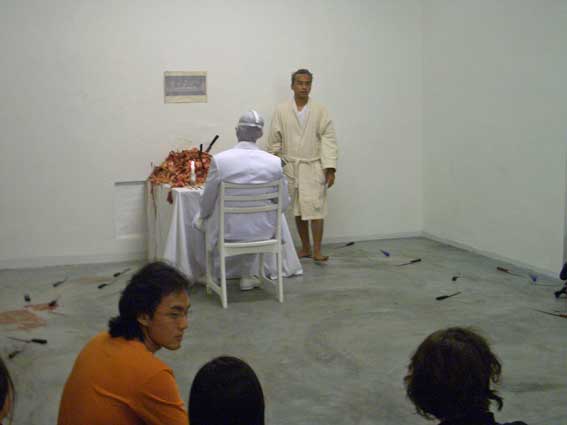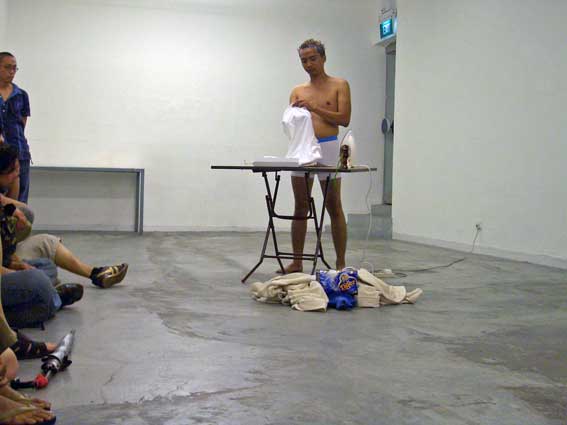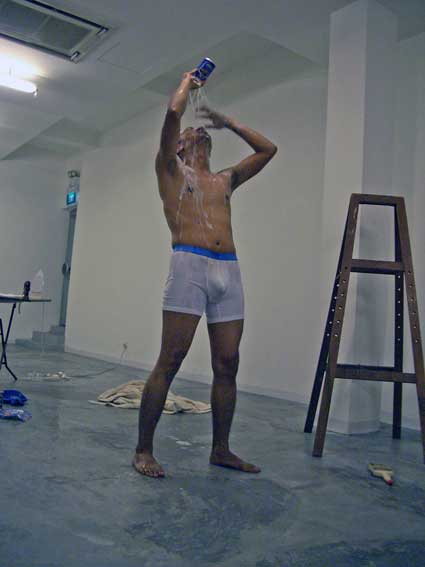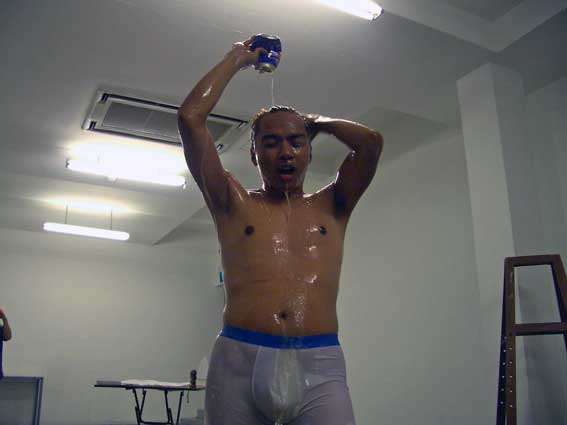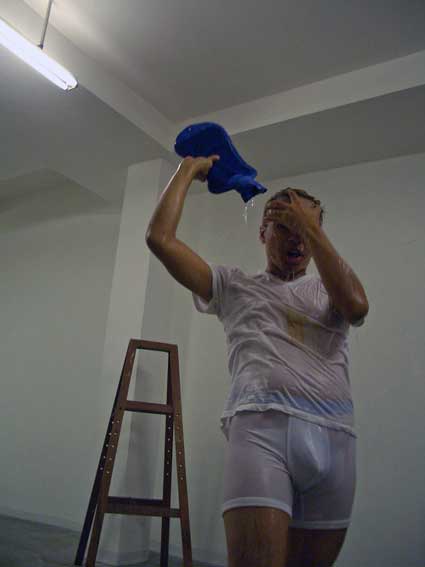 Khairuddin Hori (Singapore)
---
Khairuddin Hori
b.1974 Singapore

Khairuddin Hori graduated with a Diploma in Fine Art (Sculpture) from the Nanyang Academy of Fine Arts in 1995 and has since explored and presented works and concepts through various mediums and across diverse disciplines such as theatre, painting, sculpture, installation and performance art. His multifarious practice has seen him in several incarnations. As Associate Director of Teater Ekamatra, a local Malay-language theatre company, he was known to direct and create
daring productions including Die Faustus Die!, which was staged on the facade of The Substation building. Khairuddin is an Associate Artist (visual Arts) of The Substation and has also organized and curated several shows including Thai-Singapore collaborative project, One On Other (About Studio, Bangkok, 2005).
He recently initiated "Wunderspaze" as a platform for experimentation in contemporary art practice and development of young artists and curators living and working in Southeast Asia.
He also co-organizes "Future Of Imagination 3", international Performance Art Festival in Singapore.
©FOI 3
---