29 April 2006 in Tokyo
NAKAJIMA Mimi + RINZO(TANAKA Yohei) (Japan)

"Borrowed Landscape"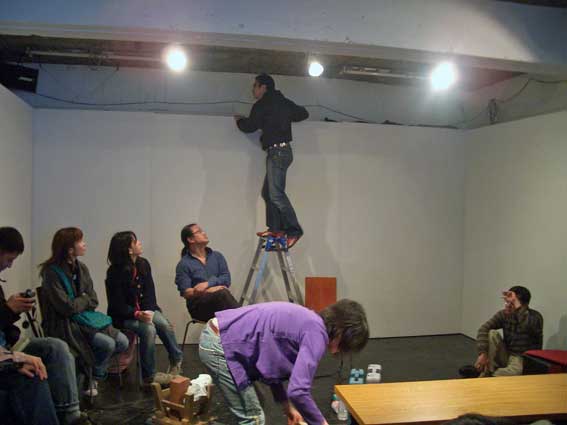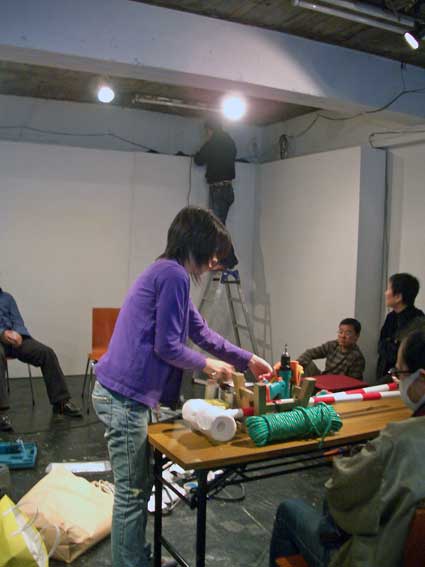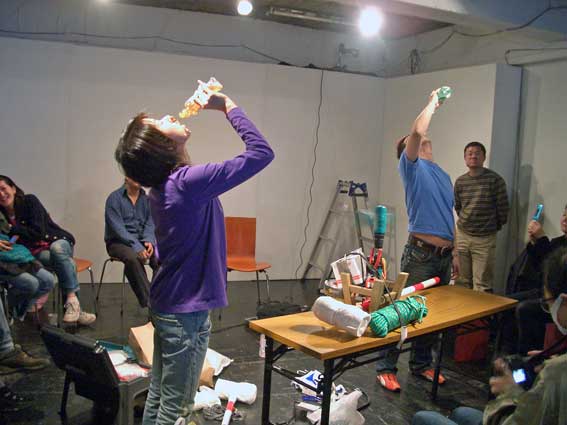 NAKAJIMA and RINZO put the dish liquid named "Charmy mild" and "Joy" in their mouth.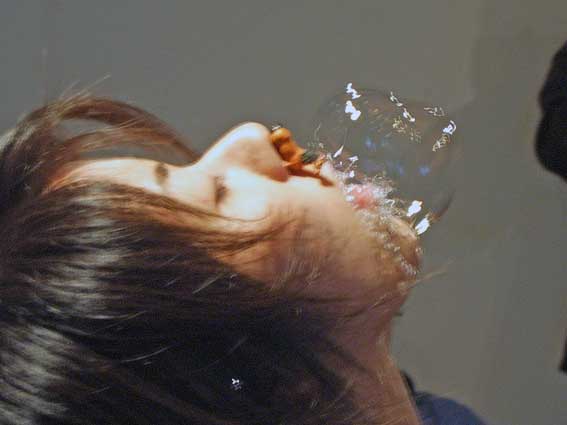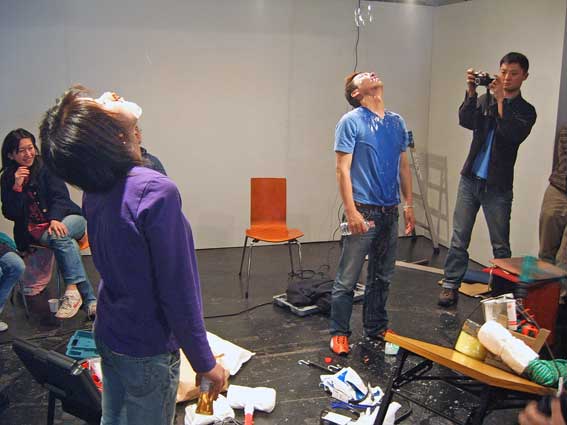 Each of two artists combines a pair of electric drills by the bits and put them up.
They perform with the background of the electric drills rotating,
which attempts to suggest these two's position in the society.
---
=>Back to Great East Asia Co-prosperity Restaurant
=>Great East Asia Co-prosperity Restaurant web in Japanese
=>Back to ARAIart web
ARAI Shin-ichi (web master/shinichiarai@hotmail.com)