Live Art at Budoya
in Tokyo, Japan 3 November 2004

Official web by ARAI Shin-ichi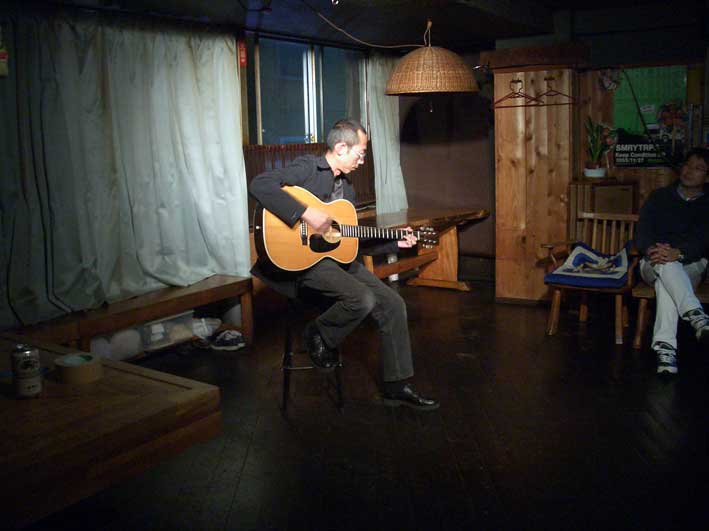 SUZUKI Takeo(Japan), ARAI Shin-ichi (Japan), LEE Wen (Singapore)

Director; IKEDA Ken-ichi
Support; Budoya bar at Kanda Tokyo

---
About KEN (IKEDA Ken-ichi) ,Budoya bar and Kanda area.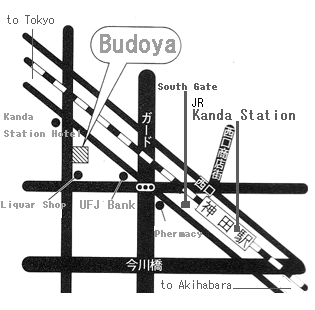 Since late 60's until late 80's Kanda had been the very active gallery area.(Kanda is the next station of Tokyo station)
There were many rental galleries which encouraged young artists because those days Japanese commercial galleries almost in Ginza area did not accept their new works because they thought they could not sell them.

Other hand some owners of rental galleries in Kanda liked their works and ideas so that sometimes they accepted them to break the ceiling and to dig the floor to actualize their ideas.

Those galleries were like "Tamura""Tokiwa"and "Maki" Gallery.
The owner or director are like YAMAGISHI Nobuo and OMURA Kazuko.

Also late 70's there were some alternative galleries started to run by artists themself like "Parergon"and "Studio 4F." (Parergon is now Gallery Surge)

Those galleries were also meeting points of artists for discussing with drinking beers.

After discussing at galleries we went some good real bars and restaurants.

"Budoya" bar has been one of them and even now run by KEN (IKEDA Ken-ichi).
KEN is a very good witness of new art and knows important works and artists. Because his bar has been open since 1975 in Kanda area.

If you visit Tokyo and are artist, you may also visit Budoya.

ARAI Shin-ichi

Budoya
tel :3254-0637 (from Tokyo area)
Shoei Build. 5th floor 1-3-10 Kazi-cho Chiyoda-ku, Tokyo


---
3 November 2005
SUZUKI Takeo(Japan)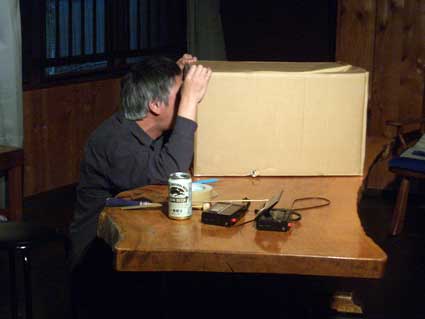 LEE Wen (Singapore)

ARAI Shin-ichi (Japan)
"Happy Japan!"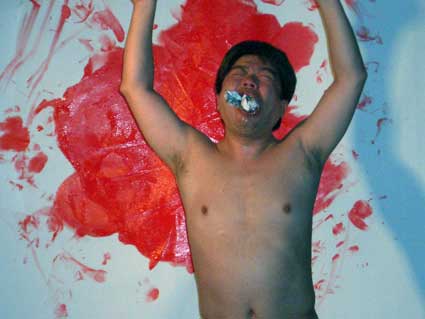 ---
=>
Back to ARAIart web
ARAI Shin-ichi
(web master/
shinichiarai@hotmail.com
)

(from Aug.15 2005)