29 Aug. 2004
HUANG Rui (P.R.China)
HUANG Rui asked audience to write down their "Antipathy" or "Desire"of fine art.
Then he gathered their writings on paper and made paper tube.
He adapted it on the bottle of "Er Guo To" which is the 56% alcohol Chinese cheaper Vodka.
then He took "Er Guo To" shower.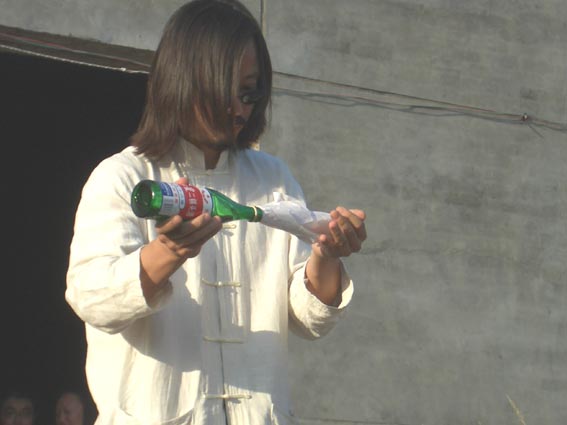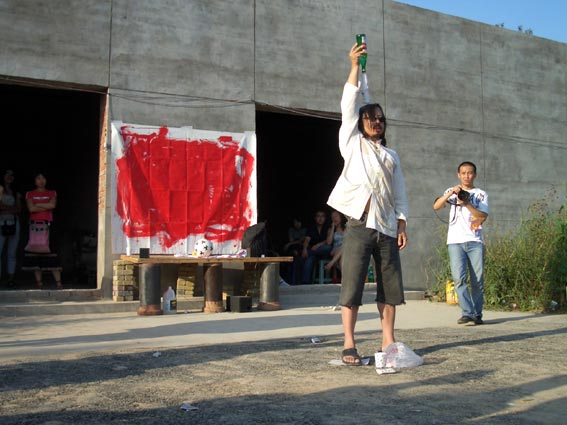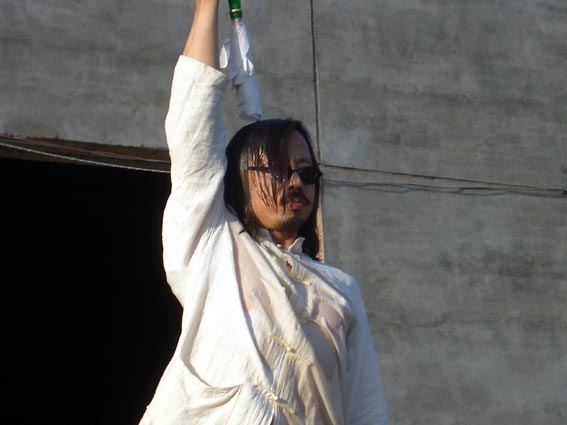 HUANG Rui (P.R.China)
---
---
©ARAIart.jp